MY FAVOURITE DISH: TAGLIATELLE AL RAGÙ

Marina Dora Tavano tells us about her favourite dish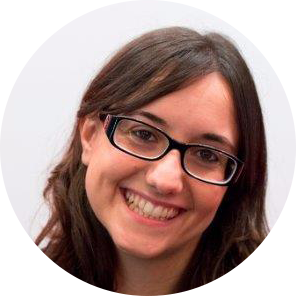 ---
MARINA DORA TAVANO
Our colleague Marina Dora Tavano from the Milan office has always been fond of (how could she not?) Italian cuisine. Marina who is working on EU-projects as a communication and dissemination expert, can be woken up any time for her favourite dish: tagliatelle al ragù. It's the dish that her mother used to cook for her from a young age. What makes this dish so delicious? Marina tells: "The secret is to cook the ragù for the right amount of time, until the broth has been reduced but the sauce is still moist. If you use fresh handmade pasta, then it is super!"
Becoming One PNO takes time, so does cooking this meal. But what are only two hours when the result is to die for? With this easy peasy recipe you will have a great meal!
Tagliatelle al ragù
Ingredients

Tagliatelle 350 g
Minced beef 200 g
Minced pork 100 g
Sausage 50 g
Onion 80 g
Tomato sauce 150 g
Celery 40 g
Carrot 60 g
Extra-virgin olive oil 4 tablespoons
Meat broth 2 dl
White wine 1 dl
Salt as needed
Pepper as needed
Preparation
Clean the onion, wash the carrot and celery, then chop them finely, let them dry in a large pan with the oil and let them brown for a few minutes.
Crumble the sausage, removing any skin that may be present and add it to the vegetables together with the other types of meat, stir and leave to season it on medium heat.
After about ten minutes wet with the wine, let it evaporate and finally pour the tomato pulp into the pan.
Season with salt and pepper and continue cooking for about two hours on a very low flame, stirring occasionally and gradually adding the broth.
Boil the tagliatelle in slightly salted boiling water and drain when al dente.
Put the tagliatelle in the pot in which it was cooked, colour it with a few tablespoons of sauce, then divide it into individual dishes and season it with the remaining sauce. Ready to serve.
Enjoy your meal! Buon appetito!