Twenty offices, all over Europe. And at least one of them is yours. But do you know the other offices? In this article we showcase two of them: Paris and Rotterdam (or should we say The Office Formerly Known As Rotterdam, since our Rotterdam colleagues will be relocated to Rijswijk as of today).
PARIS
The Paris office is located at the heart of the city, in the most beautiful and historical arrondissement of Paris: Concorde. You surely saw its Place Vendôme, its arches and its incredible park in a lot of movies. Don't be jealous, the colleagues of PNO France just have to cross the street for enjoying a lunch in this film scenery when the weather allows it! But our Paris office is also central because it is at around 1h30 by Thalys from Brussels, capital of the European Commission. Also, Maastricht, Dublin and London can be reached in less than 2h30.
THE OFFICE
Visiting the PNO office in Paris will allow you to discover its melting pot that you can only see in multicultural cities like New York or London. If you want to add a French touch, you can do it at a café terrace in front of an espresso or a glass of wine (if you are not working, of course!). Paris is known to be the future "Start-up Nation" (according to our actual president Emmanuel Macron). Paris was awarded the European Capital of Innovation 2017 title by the European Commission, as part of the Horizon 2020 Research and Innovation programme, during the Lisbon Web Summit in November 2017.
One thing is sure, Paris encourages the creation of incubators and innovation in general via Bpifrance (Public Investment Bank), that has their office at only a ten-minute walk from ours. European innovation will be built with Paris, its dynamism and its countless talents.
THE PEOPLE
In the office, we are sixteen persons divided into three sections:
1. The French grants bureau
2. The European grants & Innovation Services bureau and
3. The Marketing and Communication bureau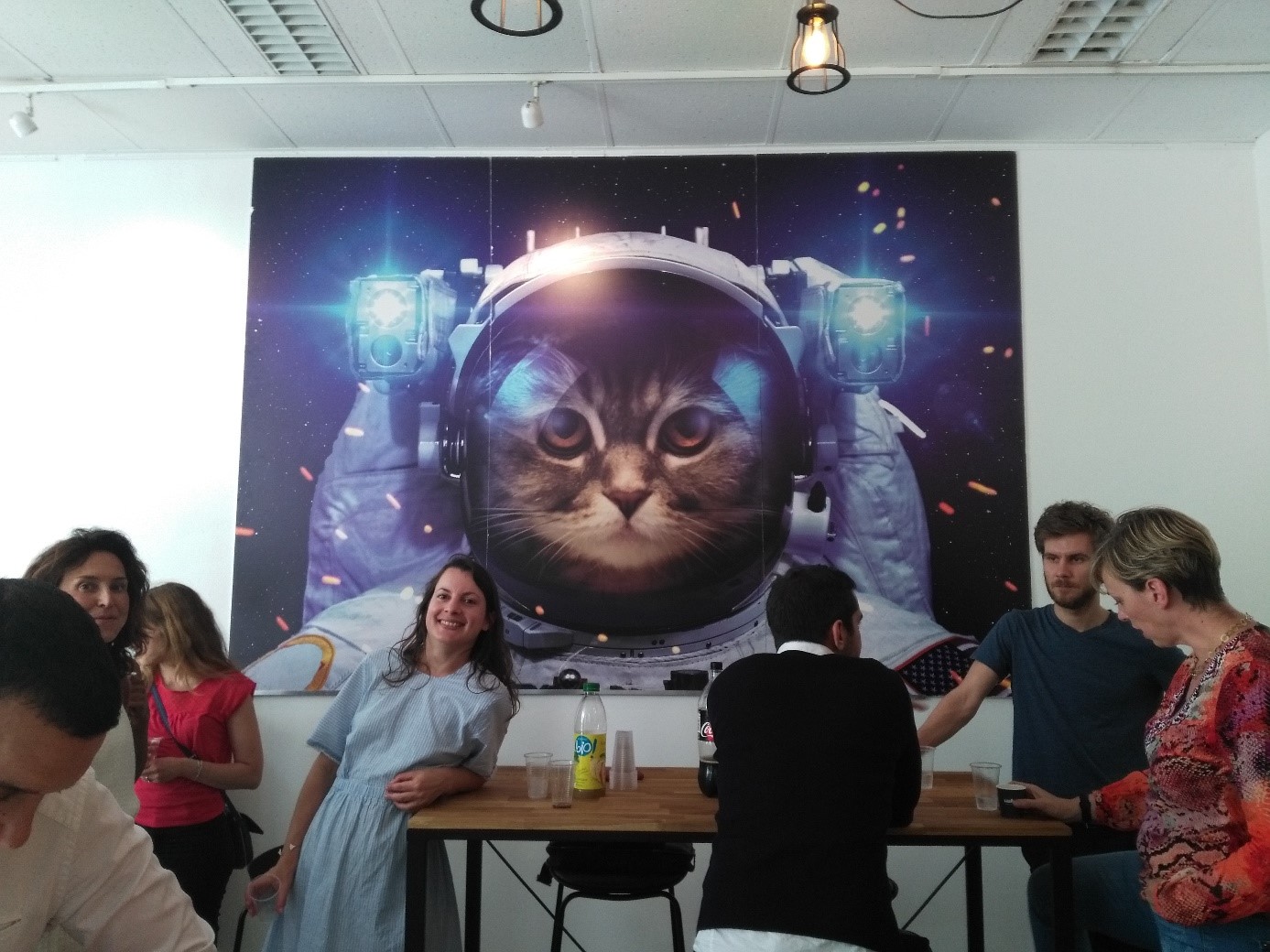 The team is led by country manager Jamel Bouzenzana, with the assistance of the office manager. We all share a large office of 178 m² and we progress in a good and effective environment. Team meetings and shop floors (lean management) allow us to exchange information on the best possible level, helped by the good moments: lunch times together, birthday cakes, Christmas lunch and seminars and team buildings. The seminars are always legendary moments for the team! In 2017 we returned in the ancient and monarchial era because our seminary took place in a castle. Between team building and workshops, we did a team rally with tablets in the castle of Chantilly and in a 2CV (the ancient typical French car!). In 2018 we had our team meeting in a beautiful loft in the heart of Paris and we did an escape game which sent us into a space ship in difficulty where we had to collaborate to save the situation. And we finished this special day before the FIFA World Cup match France - Peru. It was a precursor moment because... we became World Champion!
CONCLUSION
The PNO Paris office works with other offices, especially under the European programmes Horizon 2020, BBI and Innovation Services. You can regularly meet one of us in Brussels, so do not hesitate to meet us for a little talk. We are all fluent in English and Parisians, but nice!
ROTTERDAM
A BRIEF HISTORY
In 2007 PNO had already grown into a mature consultancy firm, with several offices throughout the Netherlands and Europe. That summer PNO acquired Ernst & Young Grants and Incentives. This was huge: the number one in grant consultancy took over the number two! This is still the basis of our leading market position in The Netherlands. Since EY had two large consultant groups in Eindhoven and in Rotterdam, it only made sense to start two new offices in these cities. The EY-consultants who were working in other offices joined the existing PNO teams.
THE OFFICE
Since those early days of the Rotterdam office, many things have happened. Up until today we worked in picturesque Rotterdam Alexander, right across the street of the Burger King and near the furniture boulevard (is this even an English expression?). Meanwhile, almost all other companies have left the building, and sadly but truly, as of today we leave as well, since we will take up residence in our Rijswijk office.
THE PEOPLE
Only two people have remained from the early days: our secretary Priscilla and team leader Arne-Jan. They have survived three large reorganizations that had a great impact on the original Rotterdam team. First of all, some consultants from the Rotterdam team decided to join the former Public business line (maybe some of you remember this team). Secondly, half of the Rotterdam team including the team manager decided to establish the Life Sciences & Health team. And finally, our office transformed into the current Rotterdam team (working mainly for innovative SMEs and some corporates) and the Transport and Logistics team. For our region, this is an excellent combination, since the province of South-Holland is one of the most innovative regions of Europe and Rotterdam is first and foremost famous as a logistic hotspot.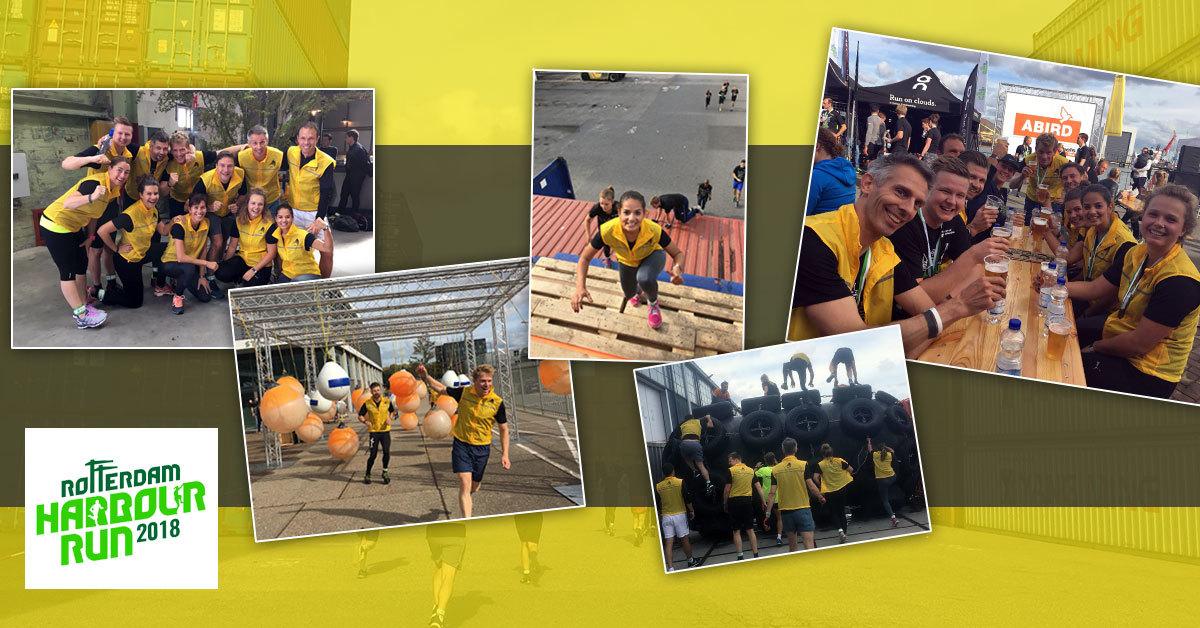 THE ROTTWEILERS
The current approximately fifteen consultants and secretaries have joined forces in The Rottweilers, our staff association. We are probably the youngest office that has ever existed in the history of PNO with an average age of 33.9 years. We should also note here that some people are above 40 and they raise the average significantly. Our team successfully completed the heroic Harbour Run, the obstacle run through the Port of Rotterdam that took place on October 9th 2018. Naturally, we wore the yellow PNO shirts. Since you all identify yourselves with this 'trademark' we surely made you proud. The fierce Rottweilers also selected a few members of other teams to form an unbeatable crew. We conquered the harbour by running ten kilometers while tackling 25 obstacles. Who says that you always must follow the beaten path?